2023 SIGEP China Comes to a Perfect End!
On May 12, 2023, SIGEP China Southern China's International Expo dedicated to the production of Gelato, Bakery and Coffee was successfully concluded.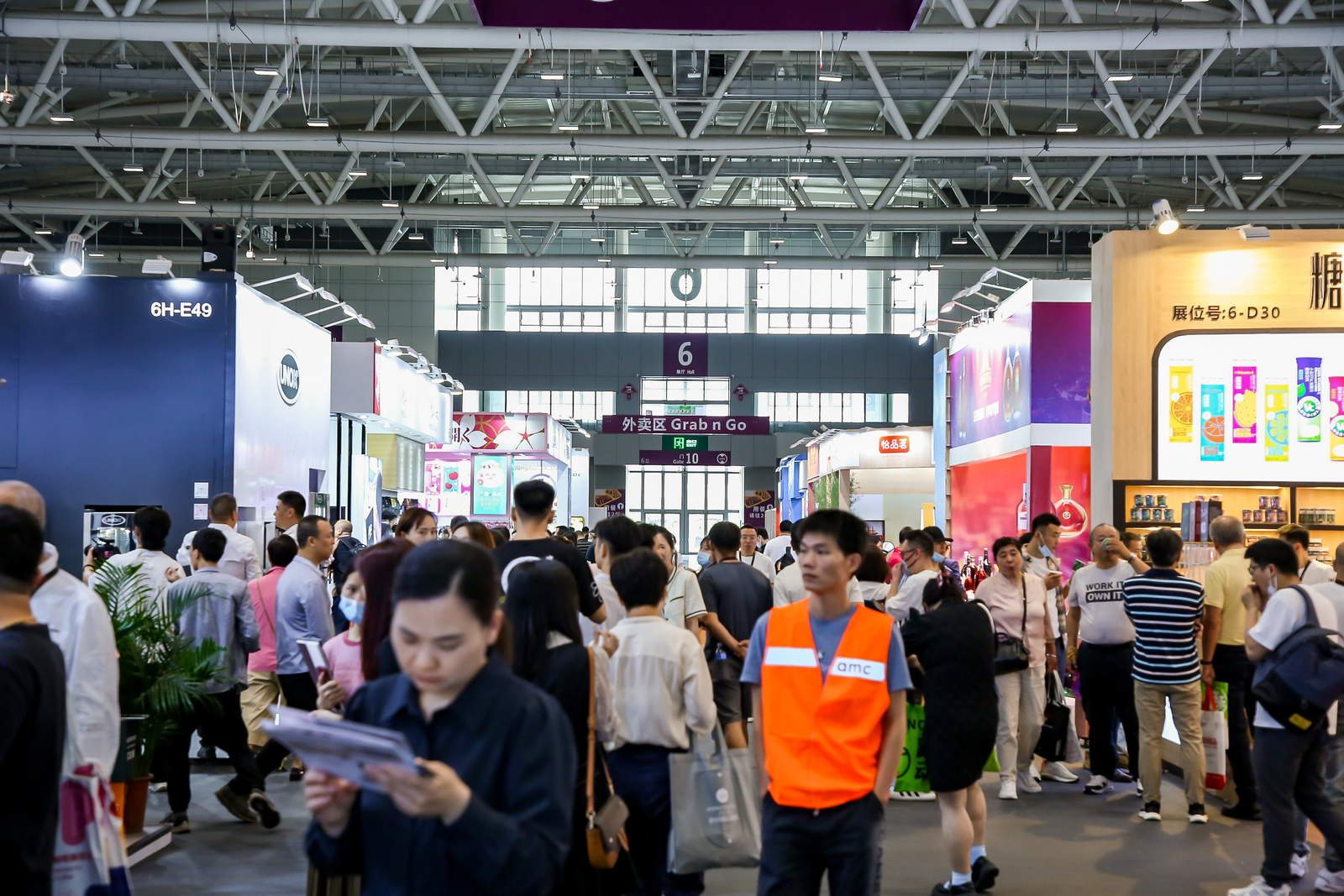 The exhibition had a total of 1,000 exhibiting brands, with a total exhibition area of 35,000 square meters, attracting a total of 25,703 professional visitors to witness this sweet journey! The fair provides an opportunity for professionals from different industries, including brands, buyers, professionals and visitors to explore the artisanal ice cream, roasting and coffee sectors. At the same time, the World Food (Shenzhen) Expo, the first international exhibition strategically located in the food and beverage market in South China, was also held.
Inheriting SIGEP-The Dolce World Expo in Italy, the world's leading B2B exhibition dedicated to dessert roasting and coffee catering for 40 years, SIGEP China officially launched in the Chinese market this year, bringing 360-degree visual and taste enjoyment to the South China and Greater Bay Area markets. The exhibition brings together brands from more than 30 countries and regions around the world to bring the world's freshest ice cream, roasting, coffee and equipment technology to the scene, showcasing the most cutting-edge innovative technology and gastronomic design concepts.
At the opening ceremony, Mr. Cui Guohao, Managing Director of Messe Cologne (Beijing) Co., Ltd., delivered an opening speech, SIGEP has been famous in Italy for more than 40 years, and in such a city full of future and vitality, we believe that this will be the most anticipated encounter between SIGEP and the Chinese market; Ms. Flavia Morelli, General Manager of the Food Project Group of Messe Italia, said: "SIGEP China is the first step in the internationalization of this project. We are very proud to start with China, which is also Italy's most important export market abroad. Italy and China have a lot in common, both countries have a long history of baking and culinary culture, as well as a belief in gastronomy innovation. We firmly believe that SIGEP China will prove its success in Shenzhen. "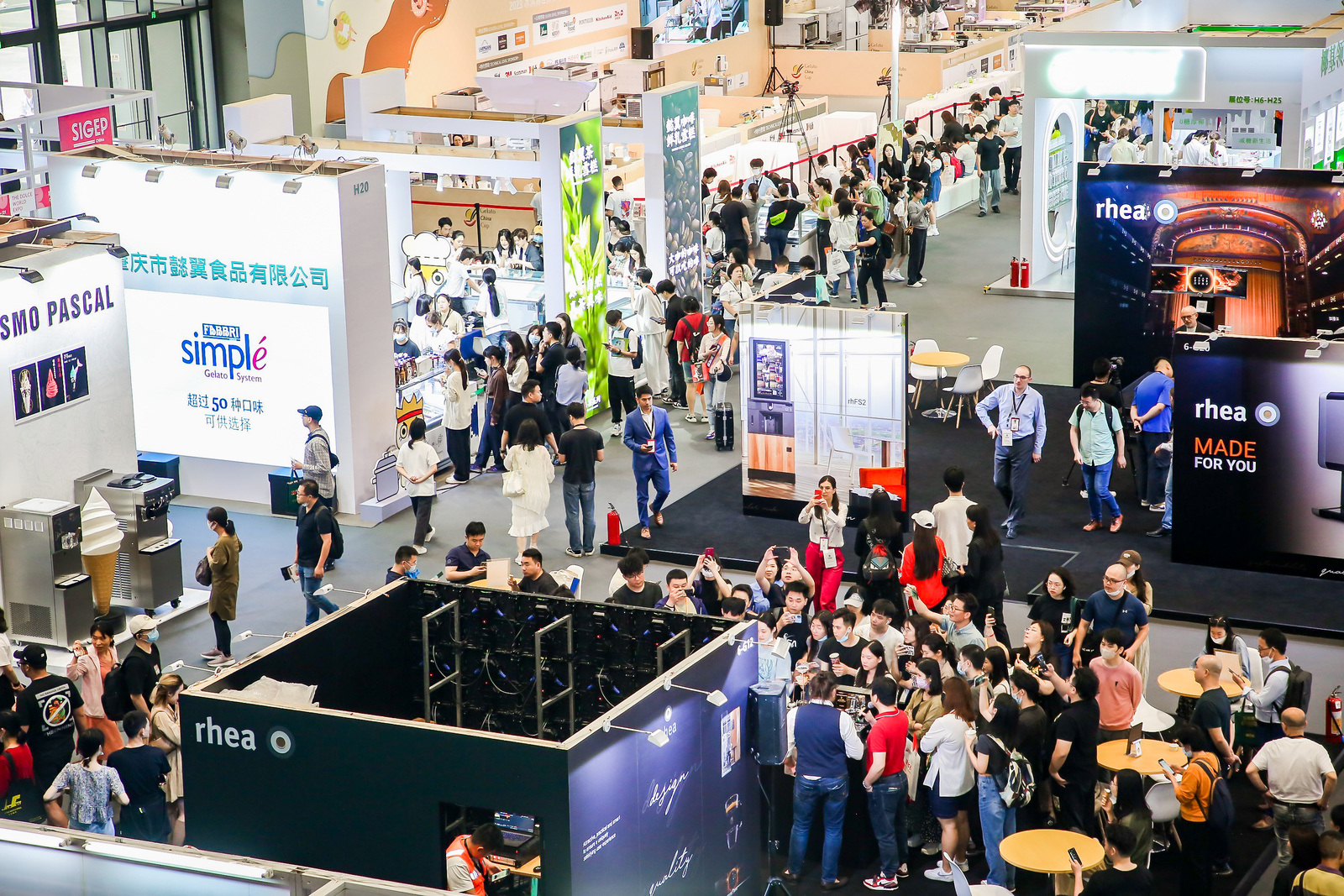 In order to better meet the hot spots of common concern of the whole industry chain of the food and beverage industry, and provide exhibitors and industry trade visitors with a more comprehensive display and more immersive interactive experience, the exhibition held a number of wonderful activities at the same time, including professional conference forums, 2023 Ice Cream World Cup (China Regional Trials), CTI Coffee Latte Competition and CTI Fun Brewing Competition.
The Gelato World Cup Ice Cream World Cup, a world-renowned top event, is now in the South China market with the inaugural SIGEP China 2023. All kinds of ice cream masters gather at the high-profile Gelato China Cup Ice Cream World Cup (China Trials). After fierce competition, the competition ended successfully on May 12, and the audience gave a thumbs up. With its diverse projects, dazzling ice cream fancy and the exquisite skills of the contestants, the competition shows the most creative, ornamental and delicious works, presenting a wonderful display of art and food. This competition not only stimulated the creativity of the contestants, but also promoted communication and friendship between each other. The winner will have the opportunity to represent the country at the 2024 GWC Global Finals and compete against the world's top ice cream chefs and dessert chefs.
In addition to the ice cream competition, there are also two professional-grade coffee competitions - CTI Coffee Lacquest Competition and CTI Fun Brewing Competition, which create a growth competition platform integrating fun, efficiency and professionalism for baristas who love latte and brewing, helping players realize professional value, tap industry talents, and explore the coffee world together in the constantly upgrading competition. From May 10th to 12th, the players competed on the same stage and showed their best style! In the new season, the competition will continue to unleash more surprises, and the carefully designed and fun format will unleash the multi-faceted potential of the players, which is both exciting and interactive.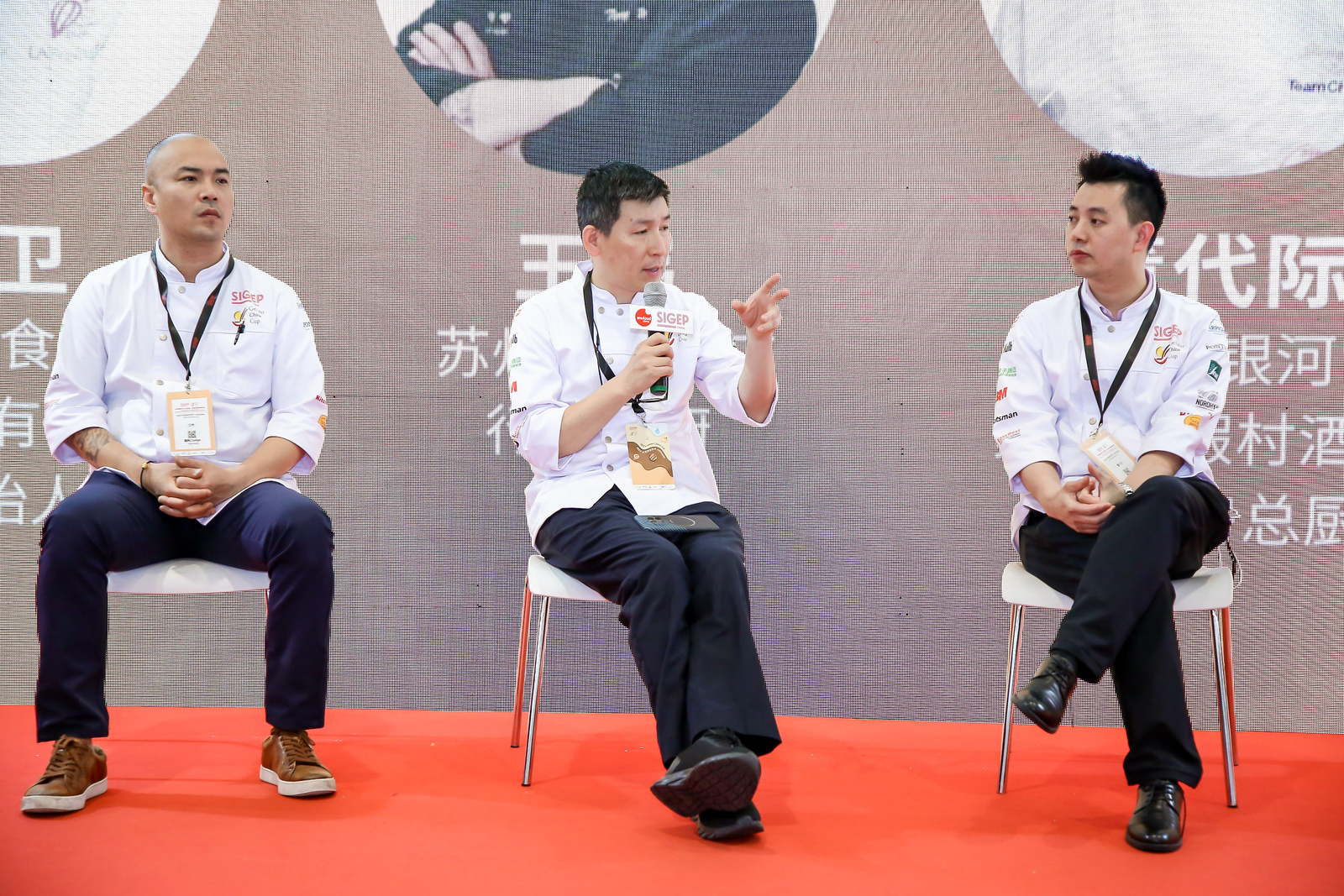 A professional conference forum, namely SIGEP China 2023 Roasting, Coffee and New Tea Development Forum, will be held at the same time. The forum was co-hosted by the "China Pastry Top Chef Club (TPCC)", initiated by a group of top pastry masters in China's influential pastry industry, and SIGEP China. This forum invites authoritative experts in various industries to discuss hot topics and cutting-edge trends in various segments, aiming to provide reference and inspiration for the common development of industries and enterprises, and help expand new opportunities.
In addition, in order to better meet the sourcing needs of exhibitors and trade buyers, a number of themed matchmaking sessions will be held at the exhibition site to promote cooperation and exchange between exhibitors and buyers. These include special sessions for the procurement of roasted desserts in hotels and catering channels and special sessions for coffee and tea channels. The purpose of the matchmaking meeting is to provide exhibitors and professional buyers with accurate negotiation services and achieve one-to-one accurate matchmaking. A total of nearly 100 one-on-one precise purchasing negotiations were successfully conducted in the business matching area, which greatly improved the success rate of trade cooperation between exhibitors and professional buyers.
SIGEP China 2024 Shenzhen International Handmade Ice Cream, Roast & Coffee Exhibition will be held from 17-19 April 2024, based in South China and the Greater Bay Area, aiming to expand the level and scale of internationalization. The organizer will continue to cultivate the South China market, is committed to expanding the influence and participation of the exhibition, and looks forward to attracting more artisanal ice cream, roasting and coffee companies from all over the world to participate in this event.
For more information on SIGEP China, please visit https://www.sigepcn.com/
###
Organizers:
About Koelnmesse – the global trade fair leader for the food and food technology industry
As the world's leading trade fair organiser in the field of food and food technology, Messe Cologne regularly organizes leading trade fairs in the industry, such as the World Food Fair Cologne, the International Confectionery & Snack Food Exhibition in Cologne and the International Food Technology and Machinery Fair in Cologne. In addition to holding food fairs in Germany, Messe Cologne has also expanded its business to global markets, including Brazil, China, India, Japan, Thailand, the United States and the United Arab Emirates. The global exhibition network resources can provide our customers with more ways to give back to the market, while laying a solid foundation for sustainable and stable international business.
www.koelnmesse.cn
About IEG
Italian Exhibition Group S.p.A. (IEG) is a company listed on Euronext Milan, a regulated market organized and managed by Borsa Italiana S.p.A. Over the years, the IEG Group has grown through its exhibition institutions in Rimini and Vicenza, a national leader in the organization of exhibitions and conference events. It operates six lines of business (hosting events, congress events, hosting events, related services, publishing, sports activities). In 2019, the IEG Group hosted or hosted a total of 48 exhibitions and 190 congress events in the exhibition and conference complex in Rimini and Vicenza.
https://www.iegexpo.it/en