Jointly organised by Italian Exhibition Group (IEG) and Koelnmesse, the press conference for SIGEP China 2023 has taken place at 10 a.m. on 25 July 2022 in Grand Hyatt Shenzhen. Over 50 industry colleagues and approximately 20 domestic media including China News, Shenzhen Daily, IFENG, Shenzhen Evening News, Sina Shenzhen and Shenzhen Special Zone Daily, etc. were greeted at the event site.
On the day, a welcome speech was delivered on air by Mr. Gerald Böse, the President and CEO of Koelnmesse GmbH, expressed that "We are proud to introduce you SIGEP China, which is poised to connect enterprises to the high profiled business network and further develop the distribution, retail and HORECA market opportunities nationwide. Moreover, the official launch of SIGEP China and the synergy effect of its parallel staging with ANUFOOD China will complete the entire food and beverage industrial chain and bring both fairs to a new level."
On the expected exhibit profile and target market, Mr. Corrado Peraboni, the CEO of IEG, noted that at the conference, "We strongly believe that China is a crucial market for our exhibitors and that it is ready to discover the excellence of our made in Italy, including gelato, pastry, and all those products that we exhibit at our annual SIGEP show in Rimini."
On 15 March 2022, the opening day of the 43rd edition of SIGEP in Rimini, IEG and Koelnmesse held a press conference on the strategic partnership of SIGEP China, officially announcing its debut in the Chinese market. Settling in Shenzhen, the inaugural SIGEP China is poised to take place from 10-12 May 2023 at the Shenzhen World Exhibition and Convention Center in its namesake city, and initiate the long-term strategic layout of the Southern China market.
Guangdong-Hong Kong-Macao Greater Bay Area has become one of the most economically dynamic and internationalised regions in China, and has the foundation of a top international bay area. As the first high-end international exhibition of Gelato, bakery, and coffee, strategically to be located in Southern China, SIGEP China is well prepared to become a benchmark for innovation across the industry. The exhibition will feature five distinctive segments of Gelato, Pastry, Bakery, Chocolate and Coffee that are interconnected and complementary to each other, providing a comprehensive overview of developing new markets.
At the same time, another exciting news was also announced at the conference. The GWC - Gelato World Cup, a world-class gelato competition held every two years, will be introduced to China for the first time with its very first China Audition at SIGEP China 2023. The winning team as the representative of China region will be invited to compete in the Gelato World Cup 2024 Global Finals in Italy, striving for such prestigious award for China's gelato industry!
Centered in Shenzhen, radiating the Guangdong-Hong Kong-Macao Greater Bay Area, and deeply cultivating the entire Southern China market, SIGEP China is committed to become one of the leading B2B exhibitions for the gelato, pastry, bakery, chocolate and coffee industry in Southern China. The industry can expect a grand gathering in Shenzhen next year to witness the historic first step of SIGEP China!
SIGEP (21-25 January 2023, Rimini Expo Centre), known as Europe's largest event for the gelato, pastry & bakery and coffee sector - has been held annually for more than 40 years in Rimini, Italy, serving more than 1,200 renowned exhibitors in the gelato, pastry, bakery and other industries from 38 countries worldwide, and receiving more than 130,000 trade visitors from 182 countries and regions from around the globe.
SIGEP China 2023 will be held in parallel with ANUFOOD China 2023, slated to comprise an exceeded 40,000 square meter trade floor, with showcasing a diverse array of food and beverage sectors comprehensively, providing a strong joint effort to build a professional business platform for high-end food and beverage industry in Southern China!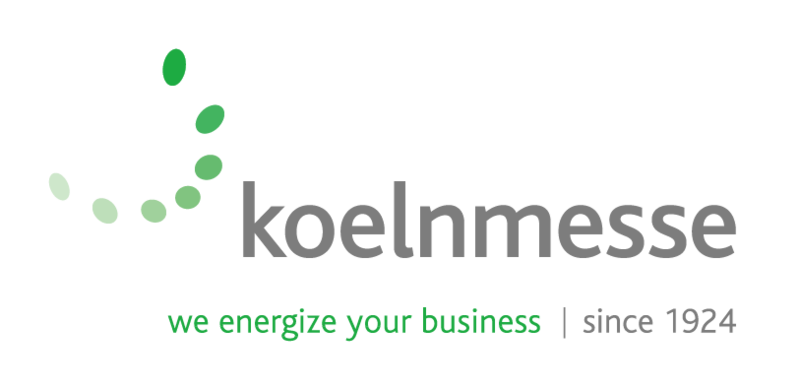 Koelnmesse – industry trade fairs for the food and beverage

Koelnmesse is an international leader in organising trade fairs in the food and beverage segment. Events such as Anuga and ISM are established, world-leading trade fairs, hosted in Cologne/Germany. Anuga HORIZON in 2022 will mark the launch of an additional event format dedicated to food industry innovations in Cologne. In addition to the events at its Cologne headquarters, Koelnmesse also stages numerous food trade fairs with different sector-specific areas of focus and content in further key markets across the world, including Brazil, China, India, Japan, Colombia, Thailand and the United Arab Emirates. These global activities enable Koelnmesse to offer its customers bespoke events and leading regional trade fairs in a variety of markets, thus creating the foundation for sustainable international business. Koelnmesse is also ideally positioned in the field of food technology with its leading international trade fairs Anuga FoodTec and ProSweets Cologne and its global network of satellite events.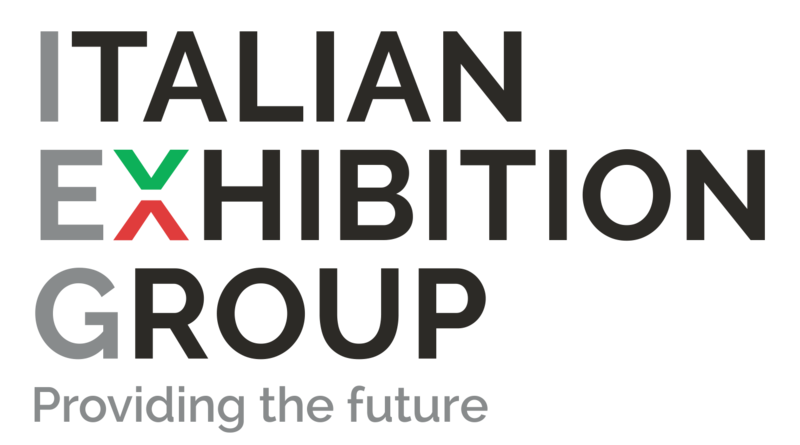 ITALIAN EXHIBITION GROUP S.P.A.

Italian Exhibition Group S.p.A. - a joint stock company listed on Euronext Milan, a regulated market organised and managed by Borsa Italiana S.p.A., has a consolidated Food&Beverage Network, a system of leading trade shows representing the Italian Hub for developing the global Out of Home Market. IEG, with its facilities in Rimini and Vicenza, achieved national leadership over the years in the organisation of trade shows and conferences. The development of activities abroad - also through joint-ventures with global or local organisers, in the United States, United Arab Emirates, China, Mexico, Brazil and India, for example - now sees the company positioned among the top European operators in the sector.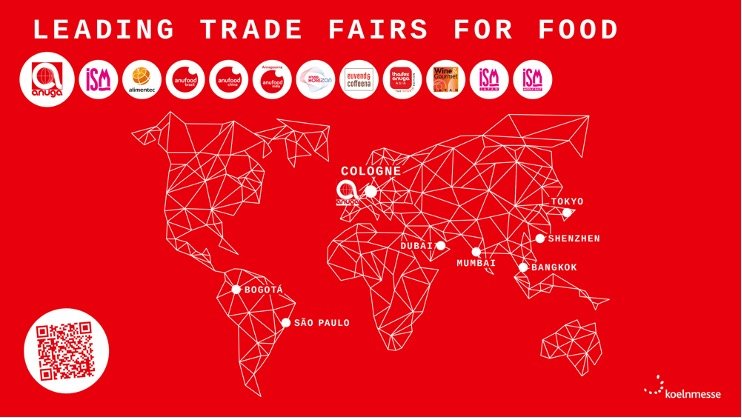 The next events:
ISM - The world's largest trade fair for sweets and snacks, Cologne 23.04. - 25.04.2023
ProSweets Cologne - The international supplier fair for the sweets and snacks industry, Cologne 29.01. - 01.02.2023

ANUFOOD Brazil - International Trade Show Exclusively for the Food and Beverage Sector, São Paulo 12.04. - 14.04.2022
Wine & Gourmet Japan - International Wine, Beer, Spirits, Gourmet Food and Bar Exhibition & Conference, Tokyo 12.04. - 14.04.2023

ISM Japan - International Trade Show for sweets and snacks, Tokyo 12.04. - 14.04.2022
ANUFOOD China - International Trade Show Exclusively for the Food and Beverage Sector, Shenzhen 10.05. - 12.05.2023
Anuga FoodTec - The international supplier fair for the food and drink industry, Cologne 26.04. - 29.04.2022